Bringing EV Charging Infrastructure to Chicago Neighborhoods
Written by

Vanessa Perkins

July 14, 2021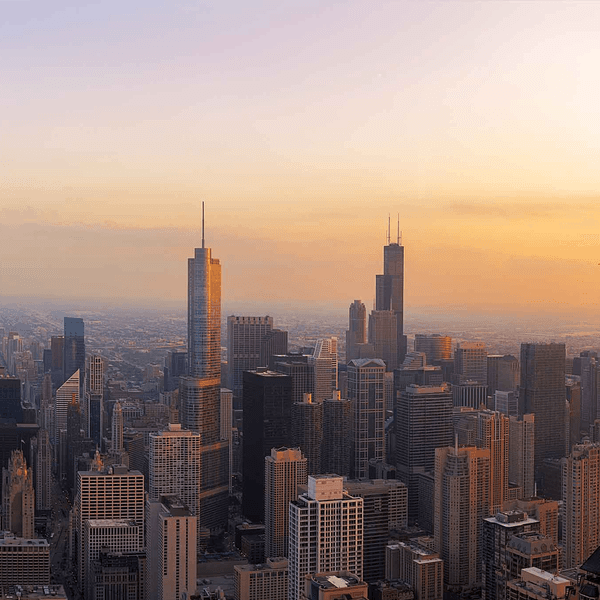 Resource Innovations' Vanessa Perkins is working with local stakeholders in her community to get electric vehicle (EV) charging stations installed in Chicago neighborhoods. By building more affordable and accessible charging stations closer to people's homes, many of which are multi-family buildings, she hopes to use her volunteer work to encourage EV usage more equitably throughout the city.
Vanessa became an advocate for electrified transportation after experiencing first-hand the benefits of driving a used electric car. She also experienced the challenge of finding affordable and reliable charging near her home where she lives in a multi-unit building with only street parking and other places she would drive for work throughout Chicago. As she became familiar with the city's charging infrastructure, she began to notice the stark difference between the number of public chargers downtown in expensive parking garages and on the north side compared to neighborhoods in the western and southern parts of the city where chargers are almost non-existent.
Through her personal work in EV advocacy, she knew there were members in her community who support electrified transit and want to switch over to electric vehicles—new and used—to save costs and lessen their environmental footprint. However, getting residents into EVs creates questions about affordability, access to charging, and awareness.
"The infrastructure has to be in place as well as policy supporting EV adoption," Vanessa urges. "Access to charging is critical to reducing range anxiety, a major barrier to EV adoption, but we also need a policy that gets people into EVs in the first place and lowers the up-front cost."
So, Vanessa is doing her part—she decided to start building community EV chargers—taking Resource Innovations' core value for equity in energy beyond her workplace and into her community.
With policies still in progress to make EV purchases more affordable across Illinois, Vanessa is working with a Chicago EV advocacy group, Chicago for EVs, to connect to neighborhoods interested in supporting local EV adoption.­­­ She is bringing her personal passion for EVs to help increase awareness about the benefits of EVs, the used EV market, and her efforts to install community EV chargers. She is looking for neighborhood charge station hosts - local houses of worship, community centers, and small businesses—on the south and west side that would be open to renting out a level 2 smart charger "Airbnb-style."
"If you look at a map," Vanessa points out, "there are almost no public chargers in the south- and west-sides of Chicago so I'm focusing on finding site hosts in these areas as well as other neighborhoods outside of downtown." She continues, "If houses of worship and other small businesses with parking spaces installed EV chargers, they could generate a passive revenue stream for themselves, attract visitors, and take part in supporting clean transportation locally."
EVmatch, a California-based, woman-owned software company, will provide the reservation, payment, and data collection system for community EV chargers. EVmatch was recently awarded a $25,000 Keeling Curve Prize to expand the EV charging network in underserved communities in Chicago. The grant was one of ten awarded from a pool of more than 300 candidates from 68 countries.
Vanessa and EVmatch will use part of the grant to fund charger installations, hardware, and subscriptions to the EVmatch platform. They will also connect installation projects to local contractors, creating a closed loop of revenue and job creation in Chicago neighborhoods.