From Words to Action: An Early Look at Our ESG Report
Written by

Laura Kimes

June 28, 2023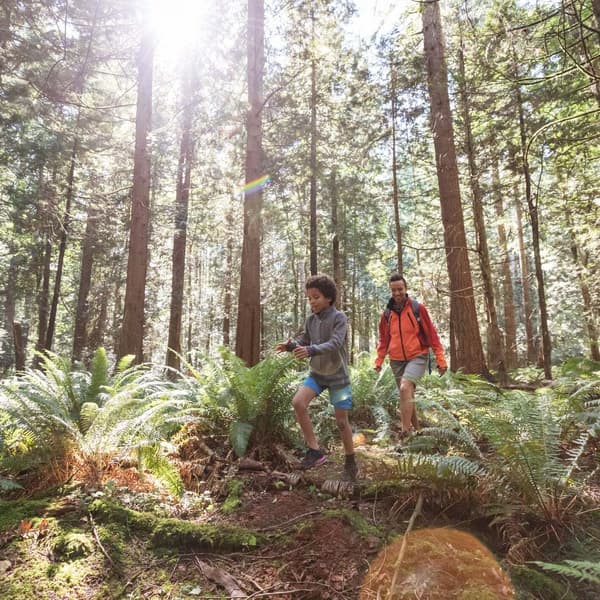 It's been just over a year since we launched our ESG program on Earth Day 2022, and we're thrilled to share the progress we've made with you. Our mission to drive material change in the energy industry is well underway, and we couldn't have done it without the commitment, expertise, and relationships of our team, partners, and clients.
We started our program by holding a mirror to ourselves and benchmarking ourselves to other firms and best practices in corporate responsibility. We aligned our ESG reporting with the United Nations Sustainable Development Goals. These goals represent a global gold standard that enables all of us collectively to make material impact on our climate and our planet.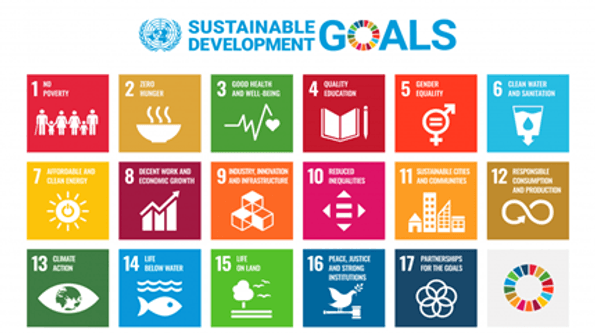 We know that the urgent global challenges of climate change and equity require bold and innovative action. That's why we've focused our efforts on our brand pillars: climate change, equity, innovation, and scale and impact.
Climate Change
Climate change is the defining challenge of our time, and it's at the core of our work at Resource Innovations. We're proud to report that we helped our clients reach over 11 TWh (equivalent to powering one million homes for a year or the energy produced by 20 power plants) in lifetime energy savings. We have also accounted for our own carbon emissions in 2022, which will be offset with carbon credit purchases following analysis of the most impactful offsets and continuing a decade-plus commitment to offset our operational emissions. Finally, we are developing a Net Zero plan and will share more information about this in the months ahead.
Equity
We embed equity in our projects and partnerships, ensuring that the benefits of energy transformation are shared widely and fairly by partnering with diverse suppliers and community-based organizations, as many as dozens per program, to make efficient, affordable energy accessible to our underserved communities. Our Diversity, Equity, and Inclusion committee and our executive team continually envision and operationalize strategies that promote diversity and inclusion in our own workplace.
Innovation
Innovation is core to our DNA at Resource Innovations. Resource Innovations is the only firm that was founded on one mission – to drive the material change needed to help our clients navigate the clean energy transition. This includes ongoing investments in new solutions and offerings in front of client and market needs. In existing solutions, we continually incorporate new and better ways our clients can achieve goals.
Scale and Impact
We know that the challenge we face requires ambitious targets and significant impact. In 2021, we grew our talent from 100 employees to 600 and expanded our capabilities with the acquisitions of Nexant and TechniArt, our e-commerce solution.
With our scale and growth, we are transforming our industry and communities.
Highlights include:
Governance. We are strong in mission and ethics with a commitment to social and environmental issues and transparent governance practices including a commitment to social or environmental responsibility, specific positive social and environmental impacts, and a commitment to serve underserved customers. In addition, we have a woman-led board, which is written into our bylaws, and a majority woman-led C-suite. 
Environment. Our work in environmental management and air and climate are both standout categories through our work delivering clean energy programs and ongoing carbon accounting of our own footprint. Our annual green office survey is a key engagement tool to quantify office waste, water, energy upgrades, and other sustainability efforts locally. 
Community. We track employee demographics to ensure our staff and recruiting efforts reflect the diverse communities in which we work. In fact, 48% of our workforce is women, compared to only 16% of the energy sector overall. It's our goal that our 2023 volunteer program and policy will continue to increase our civic engagement and philanthropy.
We're proud of the progress we've made in our ESG program and are committed to continuing to drive material change in the energy industry through our focus on climate change, equity, innovation, and scale and impact. We're grateful for the support of our team, partners, and clients as we work together toward a sustainable future. Thank you for being a part of our journey!