Heat Pumps: Barriers to Fuel-Switching and Some Success Stories
Written by

RI Staff

November 2, 2020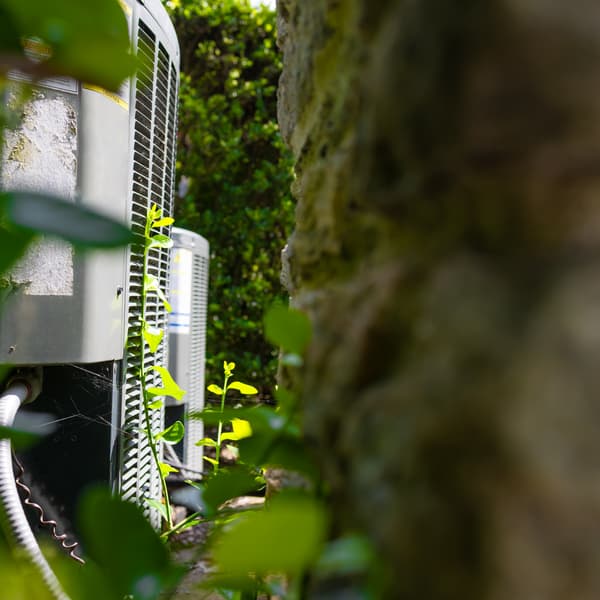 As a follow-up to my previous article on advances in heat pump technology, I wanted to find out what was new and why the adoption of heat pumps still remains pretty stagnant. I found that the things that are holding heat pumps back (and leaving immense decarbonization opportunities on the table) are less about technology and more about policy and education.
Policy
With the exception of a few states, the U.S. lacks policies that encourage heat pump adoption, especially if it requires fuel-switching—from natural gas furnaces to electric heat pumps—in places where these resources are distributed from separate utilities.
Many customers are served by different gas and electric utilities and coordination among those utilities on fuel switching programs is exceedingly rare. But even among combined gas and electricity utilities, efficiency program budgets, design, and implementation are also often siloed and holistic approaches to carbon reduction are still rare. As ACEEE explains in their blog, "those silos are established by design and can be highly successful at reducing emissions", but in order to focus on lowering carbon, we will need solutions that encourage and incentivize fuel-switching.
California and New York are two states that stand out for their innovative initiatives in decarbonization that support fuel switching and heat pumps (source). ACEEE reports that "Con Edison recently announced a $1.5 billion initiative that triples its efficiency investments in 2025 and includes a focus on heat pump deployment." Other supporting policies can be found in Colorado, Connecticut, Massachusetts, Maine, and New Jersey. Generally, the most ambitious states have changed their goals to greenhouse gas reduction, which is fuel-neutral.
Education and Outreach
Contractors and installers are not convinced that heat pumps can work reliably, cost-effectively, and efficiently in cold climates. This group seems to be one of the most prominent bottlenecks. In their defense, the first generation of heat pumps performed pretty poorly and had maintenance issues, so the initial products did not make a good first impression. A report from ACEEE also suggests conducting more field monitoring of heat pump performance so that performance metrics can be refined.
Installers also face issues with availability as not all distributors have the best equipment to ensure the success of cold-climate heat pumps. According to Chris Cox*, Engineer and Energy Management instructor at Salt Lake City Community College, installers are not comfortable with heat pumps. The majority do not have technical certifications and sales teams are also not comfortable with selling heat pumps. "In our survey," he said, "most people thought they weren't right for Utah due to the cold winters." However, some research has shown that cold winters are not an issue.
One place where Chris has seen rapid adoptions is with variable refrigerant flow systems. The energy and cost savings can be immense and it has been especially popular in the commercial rooftop market. He also knew of a water source heat pump success story where a building was able to save over $60,000 a year on energy bills thanks to its installation. Chris played a major role in our Salt Lake City office receiving the ENERGY STAR certification multiple years in a row. An efficient heat pump with variable refrigerant flow is one of the reasons that the building qualifies. The EPA awarded an ENERGY STAR Score of 88, meaning that this building performs better than 88% of its peers (office buildings in the mountain west).
Chris represents our organization on a Heat Pump Coalition, which involves many organizations and U.S. government entities. They will determine ENERGY STAR standards related to heat pumps and how equipment applies to specific locations. He is also planning to break ground on a physical heat pump training lab at Salt Lake City Community College, backed by Rocky Mountain Power. "Our hope is that it can be used for training our local contractor market in installation best practices and serve as an equipment proving ground for cold climate operation," he said.
Right-sizing and Distribution
I also spoke with Aman Singh**, a Professional Engineer based in San Francisco. His work has focused on energy audits, analysis, and evaluation of new technologies. He and Chris both expressed the need for selecting the right size heat pump in order to have a successful installation, especially when it comes to heat pump water heaters. In Aman's experience, another barrier is that sometimes replacement parts are not easily available (even without COVID-19 concerns) if equipment breaks down. Businesses will naturally need to go with what they can get quickly, or else they face having to close their doors and lose money, so availability is a big problem. However, some utilities have pitched upstream or midstream rebates so that they can make sure replacement parts would be available and on the shelves, which is a great solution.
Conclusion
It seems one of the biggest challenges with any new energy technology is education for customers and contractors. We need to continue to encourage more pilots and share success stories in order for customers to have more trust that heat pumps work. On the training side, utilities like PG&E and Rocky Mountain Power have stepped up their game by offering online education opportunities, or hands-on training for installers and technicians. Increased attention and funding from both the trade ally and customer perspective would increase adoptions and get us more on the way toward meeting electrification and decarbonization goals.
---
*Chris Cox is an Engineering Manager with 12 years of experience in a wide variety of roles, including engineering oversight, energy assessments, feasibility studies, building energy simulation, and M&V. Chris led a heat pump survey and analyses for a Western U.S. client, in addition to a Department of Energy (DOE) funded code study. He and his team also deliver heat pump and energy code training for the Governor's Energy Office in the State of UT.
**Amandeep Singh focuses on program management of industrial re-commissioning, core retro-commissioning, and energy efficiency program analysis and support programs for commercial and industrial sectors. Prior to joining our team, Amandeep was an Energy Engineer at the California Center for Sustainable Energy.