Solar for the People: Partnering to Make Clean Energy More Accessible
Written by

Lynn Belken

November 11, 2022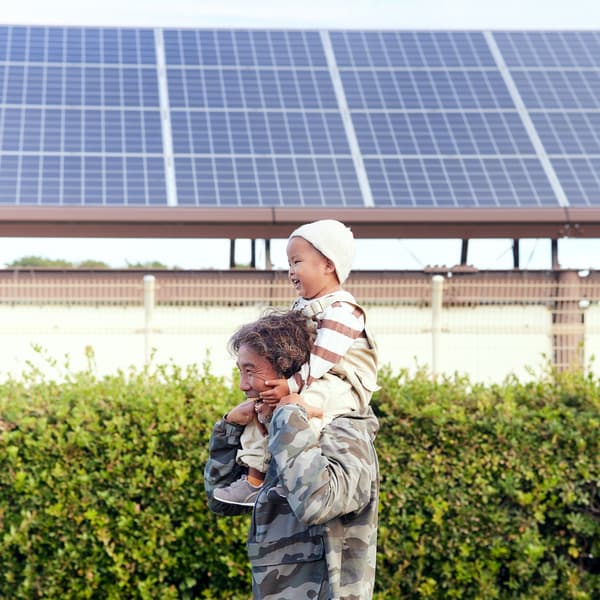 A number of Americans are living with limited incomes and disabilities, making it difficult for them to make ends meet. Energy bills can be a substantial burden for them—and with the cost of heating and energy bills expected to increase this winter, many living on fixed incomes may have to choose between heating their homes or eating.
Using less energy is one possible solution. But an even better option is introducing products and services that help customers save on utility costs and reduce their greenhouse gas emissions since extreme weather events caused by climate change disproportionately impact those who lack access to resources. Even with the cost of renewable energy options coming down in recent years, it is still cost-prohibitive for many, especially for the communities and individuals who may benefit from it the most.
Dominion Energy Virginia set out to change this with their newest offering, Income and Age Qualifying Solar, which offers incentives for the installation of solar photovoltaic (PV) systems. All services through this three-year pilot program are offered at no cost to qualified customers, including a 25-year warranty for maintenance and repairs.
This program is just one of the many programs Dominion Energy Virginia offers for qualified veterans, families with lower incomes, older adults, and people living with disabilities to help them reduce energy expenses and enhance the health and safety of their homes.
Energy efficiency and renewable energy: better together
Since 2015, Resource Innovations has served as program implementer for Dominion Energy Virginia's Income and Age Home Qualifying (IAQ) and EnergyShare Weatherization programs. Our staff works with the Dominion Energy Virginia team to provide program design, regulatory support, weatherization service provider training, cross-program coordination (to offer comprehensive measures to more customers), and tracking and reporting for four programs.
Renewable energy and energy efficiency work in synergy. By first investing in simple, energy-saving measures, customers can lessen their energy demand, which will reduce the size of the investment needed for a renewable energy system and optimize the returns on the system. That's why Dominion Energy Virginia's program requires customers to receive energy efficiency and weatherization measures prior to being eligible for solar PV.
Virginia's statewide network of Weatherization Assistance Providers (WAP) and qualified solar installers work together to determine which energy-saving measures are best for each individual home. There is enough funding for an estimated 800 projects to be completed. The first of the solar projects was completed on October 10, 2022, for Ms. Johnson, a 78-year-old homeowner who has lived in her home for 56 years.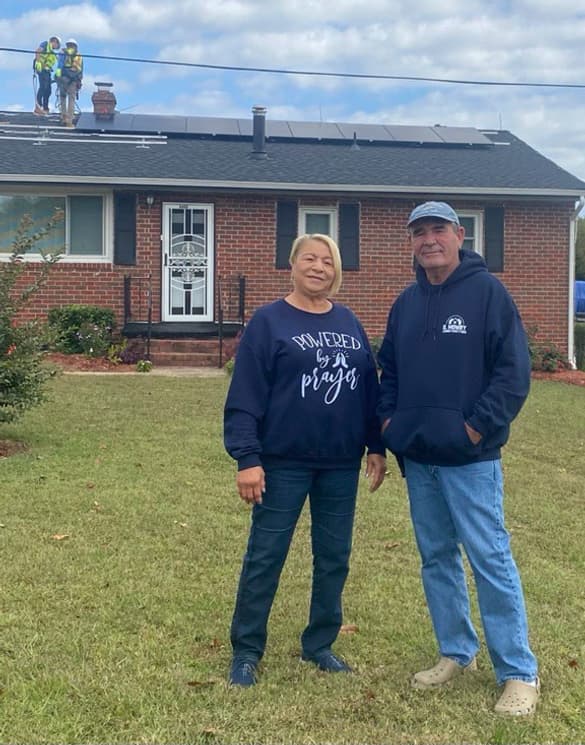 At the beginning of November, George Cherry—a veteran and cancer survivor—also had solar panels installed as a part of the IAQ Program. Mr. Cherry received weatherization services through the EnergyShare Program as well, stating that these programs are a blessing that will help him save on his energy bills.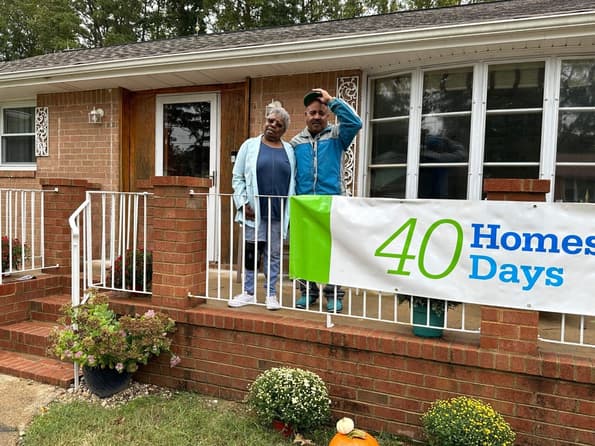 These are just the first of many homeowners in Dominion Energy Virginia's territory that will benefit from their energy efficiency programs, and not just financially. Energy-efficient homes are also more comfortable, durable, and healthy–which helps lessen overall environmental impact.
What makes this partnership and portfolio truly unique is its success in evolving, growing, and constantly enhancing opportunities for customers. When the IAQ program first started, it offered in-home energy assessments and select energy-saving products at no cost to qualifying customers. Now, the program supports all major systems of a home to optimize energy use and help each customer live in a more safe and comfortable home—including renewable resources like solar.
We are proud of our long-term partnership with Dominion Energy Virginia and look forward to continuing to help their customers benefit from these energy-efficient and clean energy offerings for years to come.