A Q&A with Resource Innovations' Chief People Officer
Written by

Briauna Bergland

February 28, 2023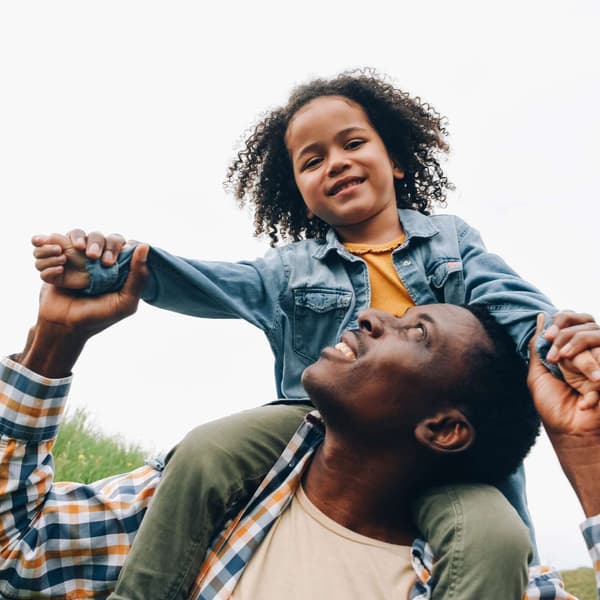 Once known only as Negro History Week, the true story of Black History Month starts in 1915–half a century after slavery was abolished in the United States.
When Harvard-taught historian Carter G. Woodson and minister Jesse E. Moorland founded the Association for the Study of Negro Life and History (ASNLH), an organization dedicated to celebrating the accomplishments of African Americans and those of African descent, they could hardly predict the lasting impact of their efforts. However, in the decades that followed, Negro History Week was recognized across the country, evolving into a month-long celebration on many college campuses before President Gerald Ford endorsed it on a national level in 1976.
At Resource Innovations, we know the fight for diversity, equity, and inclusion in the energy industry has just begun. Black individuals make up just 8% of the clean energy workforce (an industry that employs three times that of the traditional fossil fuels sector and offers wages roughly 28% higher than the national median) despite accounting for around 13% of U.S. workers overall—and low-income, Black, Hispanic, and Native American households in the U.S. face dramatically higher energy burdens than the average household.
As Black History Month comes to a close, Resource Innovations' very own Chief People Officer, Jennifer Ballard Croft, took time to speak with us about why Black history matters, what drives her to keep fighting for equity in energy, and what the industry can do to better support Black employees and communities year-round.
What got you interested in the energy industry?
Jennifer Ballard Croft (JBC): I have a 2 ½-year-old daughter and I always think about how I can help to better the world that she will inherit. There are a lot of disparities in the access to and delivery of basic energy needs, and I am drawn to this work to help create more equitable access and energy affordability for all people.
As a Black woman in an industry dominated by white men, what are some of the challenges you've faced?
JBC: I am a Black woman who is also relatively young in terms of being a C-Suite executive and so I certainly have faced my fair share of both overt and covert forms of age, race, and sex bias. However, I think my biggest challenge has been more of an internal one. I've had to learn to get comfortable leaning into all the things that make me unique at an executive table and to recognize that those attributes are my superpowers. In an industry that is largely dominated by white men, my voice adds an additional perspective that allows for established norms and working beliefs to be challenged in a manner that is unlikely to occur without me there.
How do diverse teams improve how we work?
JBC: I recently saw a statistic from Forbes that said research shows that diverse teams are better at making decisions 87% of the time in comparison to non-diverse teams.
Particularly as it relates to our business, diverse teams are proven to spark more creativity and innovation, improve problem-solving, and strengthen employee retention.
How can companies like RI best support their Black employees?
JBC: There are no easy universal answers here and I am cautious about speaking for all Black people because we are not monolithic and what one person may want by way of company support may look drastically different (and in some cases contradictory) to what another Black employee is looking for. What I can say is that I believe all employees are looking for their employer to provide a safe space for them to show up in their wholeness each day, to create meaningful communication channels to raise concerns and be heard, and to be provided equitable opportunities for advancement.
What advice would you give Black individuals interested in pursuing a career in the energy industry?
JBC: Absolutely go for it! This industry has endless opportunities and can have a meaningful impact, but it greatly needs more diversity to bring new perspectives and ideas to the table. You may be the first in the department or at the company, but your job is to make sure you aren't the last.
What can the industry do to better support Black communities?
JBC: We know that energy efficiency cuts household energy costs, reduces pollution (thereby improving health), and fights the climate crisis. This has an outsized impact on communities of color, but we can do a better job of practicing a true, ongoing commitment to racial equity by ensuring that our programs are targeted to these communities, designed to address their specific needs and that program metrics include equity impacts.
What organizations or programs can people get involved with to better support Black communities?
JBC: When I think about impactful organizations or programs, I look for organizations that are on the ground working collaboratively with community residents, listening to and being informed by them to develop and implement community-driven programming.
Who are some Black leaders that have inspired you?
JBC: Prominently displayed on a wall in my office is one of my favorite quotes by James Baldwin, "Not everything that is faced can be changed, but nothing can be changed until it is faced." I am inspired by how Baldwin used his talent in various forms of creative expression to shed light on the Black American experience and to humanize that experience for all its complexity, resilience, beauty, and heartbreak in a way that continues to be relevant and resonate today.
What does Black History Month mean to you?
JCB: I think it is important to first acknowledge that Black History is American History. With that framing, Black History Month is an acknowledgment and celebration of the contributions and far-reaching impact that Black people have had on modern American society.
Creating a Diverse and Equitable Clean Energy Future
At Resource Innovations, we believe developing new ways to tackle the challenges and inequities in energy is essential to ensure that the clean energy transition is beneficial for not only our clients and the communities they serve but the energy workforce as well.
Our Supplier Inclusion Program seeks to strengthen diverse representation in our suppliers, subcontractors, and vendors by creating meaningful roles and opportunities, providing equitable compensation for services, and offering additional support and resources to set all our partners up for success. Our teams support our clients in achieving greater diversity, equity, and inclusion in their programs, partners, and local workforce, designing and delivering solutions in partnership with the communities we serve. By seeking input from and establishing roles for local community organizations, we ensure our solutions meet the needs and reflect the diversity of local populations.
Additionally, our Talent Acquisition team is leading the charge for change from within, with the entire team receiving official Certified Diversity Recruiter (CDR) status after completing the AIRS training program on best practices for elevating diversity and inclusion in recruitment in 2022.
Click here to read more about Resource Innovations' Diversity, Equity, and Inclusion initiatives.