Elevating Fleet Efficiency: JEA Collaborates with Resource Innovations on Electrification Initiative
Written by

Kelly Helfrich

July 7, 2023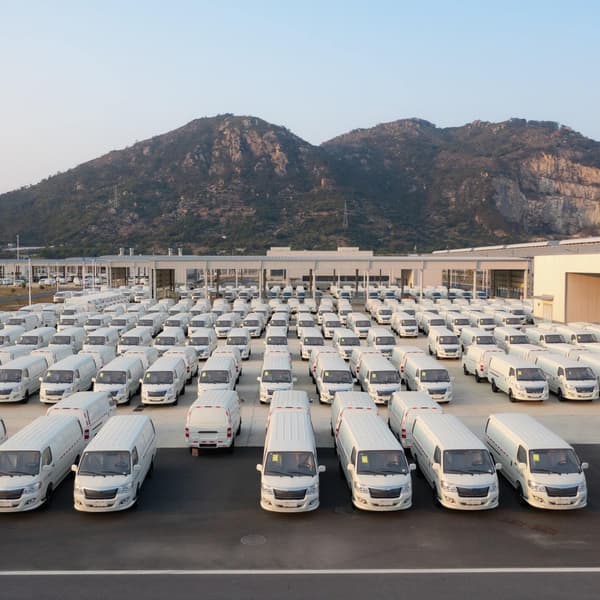 JEA has announced an exciting new partnership with Resource Innovations, introducing a groundbreaking Fleet Electrification Program. This initiative assists fleet utility customers in transitioning from traditional internal combustion engine (ICE) vehicles to electric vehicles (EVs). Launched on June 15, 2023, JEA and Resource Innovations are committed to providing comprehensive support and cutting-edge solutions to facilitate the adoption of electric fleets.
Empowering the Transition to Electric Vehicles
The collaborative efforts between JEA and Resource Innovations promise to revolutionize the electrification of fleet vehicles. JEA Electrification Program Manager, Dave McKee, stated, "This collaboration brings together our strengths and resources, enabling us to provide cutting-edge solutions and comprehensive support to fleet owners as they transition to electric vehicles." The Fleet Electrification Program eliminates common hurdles, ensuring a smooth transition toward electrification.
Tailored Solutions for Every Fleet
The JEA Fleet Electrification Program offers a turnkey solution for all JEA C&I customers with fleet vehicles, regardless of their size or type. One of the program's key features is assistance in developing a comprehensive Fleet Conversion Plan (FCP), exemplified by JEA's own fleet, which will be the first to finalize its FCP. By collaborating with JEA, fleets gain access to invaluable expertise and resources, ensuring efficient infrastructure deployment and swift realization of the benefits of EV adoption.
Benefits and Services
By leveraging the experience and resources of both JEA and Resource Innovations, customers can expect a range of benefits. These include access to a Total Cost of Ownership (TCO) tool hosted on JEA's website, guidance from the Fleet EV Expert Team, assistance in creating their FCP, fleet assessments, support with EV procurement and charging infrastructure, and financial incentives. The program's aim is to provide a comprehensive solution that addresses the unique needs of JEA customers, driving the decarbonization of transportation and contributing to a sustainable energy future.
Collaborating for a Brighter Energy Future
Kelly Helfrich, VP of Transportation Electrification at Resource Innovations, expressed excitement about the collaboration, saying, "We are thrilled to collaborate with JEA to launch this Fleet Electrification Program. By combining our expertise and resources, we can empower utility customers to transition their fleets to electric vehicles seamlessly. This program demonstrates our commitment to supporting electrification transportation solutions." The JEA Fleet Electrification Program represents a significant milestone in accelerating the adoption of electric vehicles within the JEA service territory.
The launch of this first-of-its-kind fleet electrification program marks an exciting step towards a greener future, powered by electric fleets and sustainable energy solutions. To find out more about the JEA Fleet Electrification Program, check out the press release, visit jea.com/fleetelectrification, or contact JEAfleet@jea.com.