Recharging Communities By Expanding Access to Electric Vehicles
Written by

Vanessa Perkins

June 22, 2022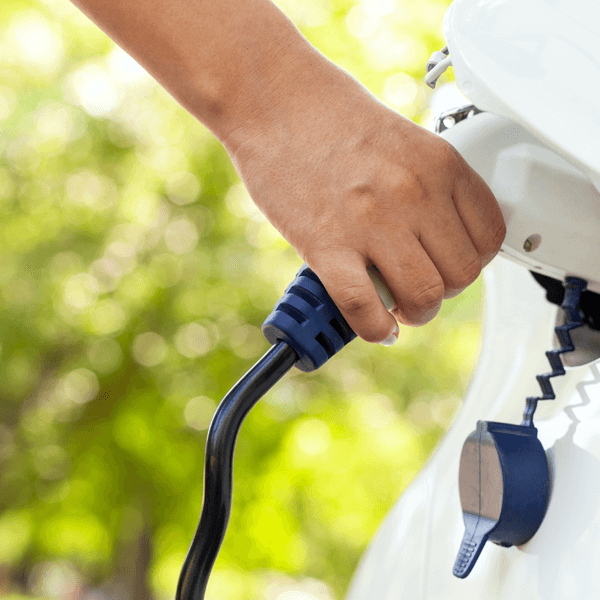 Electric vehicles (EVs) play a critical role in reducing greenhouse gas emissions and improving air quality in the United States. Sales and registration of electric vehicles are on the rise as the technology improves and more options hit the market. In the first quarter of this year, 200,000 electric cars were sold and registrations to purchase them soared 60%, while medium and heavy-duty vehicle fleets have been eagerly moving toward new battery-powered alternatives. With the urgency of climate change and the detrimental human health impacts from air pollution, aggravated by the pandemic, we need to deploy electric vehicles now more than ever. We must also ensure all communities can access the benefits of transportation electrification if we are going to maximize the benefits of this technology.  
Resource Innovations (RI) is committed to encouraging access to electric mobility technology by exploring and addressing community barriers at a granular level. This enables us to design and implement impactful transportation electrification services ranging from utility program design and implementation to customer consulting, outreach, and education. 
Since the launch of its initial electric vehicle (EV) charger pilot in 2018, RI has worked with Pacific Power to maximize program impact and make transportation electrification more accessible to the utility's diverse communities throughout the state of Oregon. RI has leveraged 20+ years of experience to support Pacific Power with designing and implementing their electric vehicle programming, including the Electric Mobility Grant. This year, over $1.3 million is available for electric mobility projects, and grants are awarded to nonprofits, local governments, and other non-residential Pacific Power customers in Oregon. Electric Mobility Grants are designed to support projects that advance electric transportation in historically underserved communities across the state, including areas without ample access to public charging. The program supports innovative projects throughout Oregon, including large metro areas, rural communities, major corridors, and vacation destinations, with a preference given to community-focused organizations. 
RI has supported Pacific Power with 20 unique Electric Mobility Grant projects ranging from school bus and tractor electrification to EV educational campaigns to public electric vehicle and bicycle charging infrastructure. We are excited to support Pacific Power and this year's grant winners in encouraging transportation electrification across the state of Oregon.  
With technology constantly changing and the need for electrification growing, we create customizable, scalable programs that can be adapted to serve different types of customers and communities.