Tapping the Power of Women Leaders to Transform the Energy Industry
Written by

Lauren Casentini

March 28, 2023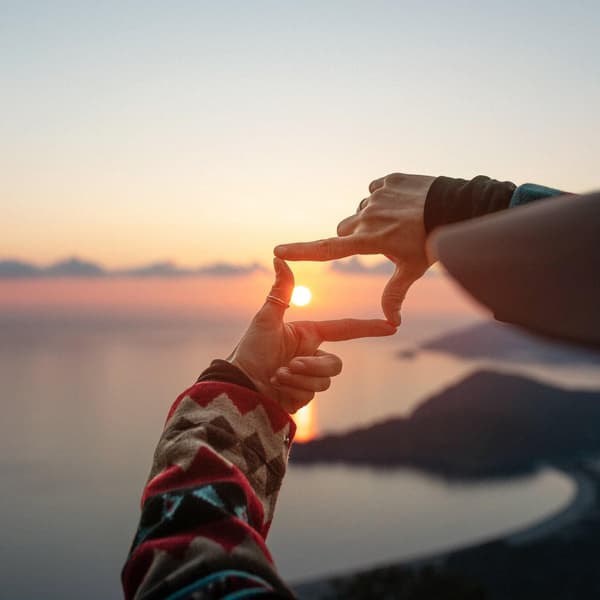 I'll never forget looking around the room during a leadership meeting early on in my career and realizing I was the only woman at the table. As a CEO, I–like many, if not all, women– have experienced the full spectrum of challenges that come with being a woman working in a predominantly male industry; however, I wasn't truly aware of how deep the gender inequities ran until I began to rise through the ranks and become a decision maker.
It goes without saying that women leaders want to advance just as badly (if not, even more!) than men – but it's disappointingly common for us to face tougher headwinds than our male counterparts. For every 100 men who are elevated from entry-level roles to manager positions, only 87 women (and only 82 women of color) are promoted. Women are also far more likely to experience having their competence called into question or being mistaken for a junior team member. What many individuals in the C-suite don't seem to realize is that these microaggressions are driving smart, capable, and passionate women right out the door into the waiting arms of companies (like Resource Innovations) that are willing to make diversity, equity, inclusion, and a strong company culture their top priorities.
As I evolved as a leader and shifted my focus to more entrepreneurial pursuits, I found that I began to attract a new demographic of male employees who were genuinely excited to work with a female leader. Studies suggest that when women are appointed to the C-suite, they catalyze fundamental shifts in the way an organization approaches business—they bring a broader perspective to the table and consider a larger variety of value-creation strategies when making decisions. These men were eager and willing to explore the ways an open, adaptive, and "feminine" leadership style could aid them in their own professional growth.
Leading the Way for Gender Equity
When I founded Resource Innovations in 2016, I was determined to grow a mission-driven organization with diverse leadership at all levels. When I made the decision to scale the company with a private equity investment in 2021, I was adamant about negotiating a majority women-led board, which is quite rare in both the energy and financial industries (in 2022, energy and financial services companies had the fewest share of women board members at 23% and 26%, respectively). Furthermore, according to a recent report from the Harvard Business Review, organizations with more female executives and board members have better performance in terms of both environmental impact and corporate responsibility goals.
It's for these reasons (as well as many others) that I'm thrilled about our most recent additions to Resource Innovations' board of directors, Sherina Maye Edwards, Jane Schmidt, and RI's Chief Technology Officer, Catherine Carhart. These three incredible women embody exactly what we envisioned when we went the extra mile to guarantee representation at the highest levels within our company. I'm beyond confident that their presence will ensure that we continue in our mission to bring equitable, affordable clean energy to as many individuals as possible.
At RI, we believe tackling the inequities in our industry is essential to the clean energy transition. Despite making up 39% of the global labor force, women only account for 16% in the traditional energy sector. This is why I am especially proud to say that we are a majority women-led company and women comprise 57% of our Board of Directors, 71%* of our Executive C-Suite Team, and 48% of our overall workforce. Yet, we all have a lot of work to do as we strive to achieve all the benefits that come with gender equality. As we approach the end of Women's History Month, I encourage the leaders in this industry I've called home for my entire career to earnestly reflect on what needs to be done to draw in diverse talent at the highest levels and drive the material change needed to renew the promise of energy.
To learn more about Resource Innovations' Diversity, Equity, and Inclusion initiatives, visit our DE&I page.