Webinar Recap: EVs and the Community Charging Landscape
Written by

Briauna Bergland

November 3, 2022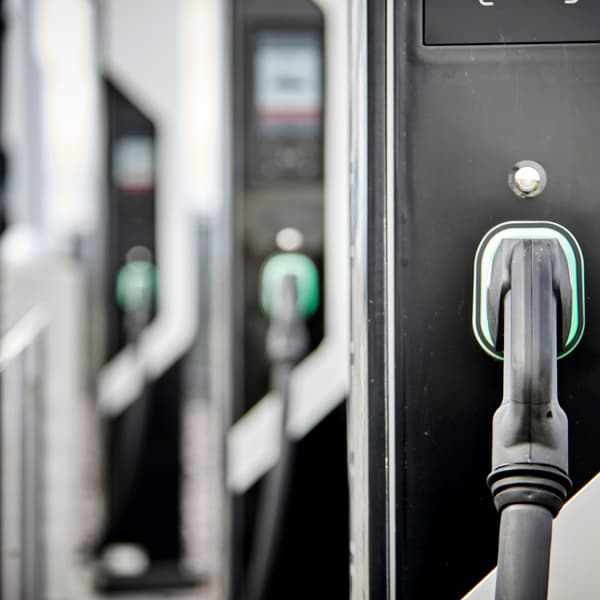 On Wednesday, October 26, utility experts and professionals came together for our webinar, EVs and the Community Charging Landscape, to learn how the Resource Innovations (RI) team—and our configurable software suite—helped Southern California Edison (SCE) enable seamless electric vehicle (EV) public charging projects.
Federal and state funding rebates and incentives for EV charging station installations represent an undeniable opportunity for the utility industry in the ever-growing EV revolution. As EV adoption rates soar across the U.S., Resource Innovations is here to help utilities like yours organize, manage, and deploy turnkey transportation electrification installation projects.
Webinar highlights
Packed with actionable intelligence for any utility considering kick-starting or expanding their public EV charging network, this webinar provided firsthand insights into the challenges of deploying public EV charging programs and the benefits of working with RI's team of experts on a comprehensive solution.
Highlights from the event include:
SCE plans to support the installation of 30,000+ charging ports across CA in the next five years and processes thousands of new installation applications on behalf of their customers annually.
RI's iEnergy Program offers a comprehensive solution for public EV charging projects from application to completion—with a tailored public user interface, full integration of customer data and financial and rebate incentives, and real-time reporting and analytics.
SCE's Charge Ready Program utilizes the iEnergy platform to streamline enrollments with an intuitive application for customers and trade allies, allowing for a shorter turnaround time for project updates.
Why should utilities get involved?
EVs continue to be a hot commodity in the U.S. with over 200,000 sold during Q3 of this year (a new record for quarterly EV sales)—but the EV revolution is about more than just making sure you're on the waiting list for the latest Tesla model.
Despite outpacing sales of their gas-powered counterparts by an impressive margin, home-charging availability is still viewed as a major requirement for EV ownership. This high bar for entry raises an important question: what about consumers who live in communities where charging at home is impossible?
Those unable to commit to requirements for at-home EV charging have begun taking extreme measures, stringing extension cords across public walkways to power up in lieu of waiting in line for public charging stations that often have high wait times.
To fully embrace the transition to cleaner energy technology, new infrastructure—including processing facilities to build/recycle computer chips and EV batteries, and significant installations of new public charging stations so all types of EV drivers have convenient access to charging—will be necessities. Fortunately, the utility industry is uniquely positioned to help the nation take these next steps.
Not only are they "old pros" at making sure electricity gets where it needs to go, but utilities will create the benchmarks for what a successful and equitable EV charging program will look like in the years ahead. However, to truly bring this idea to life, the utilities will need a strong back-end software platform that makes it easy to quickly implement, organize and manage EV charging programs, and issue rebates and incentives.
Shaping a brighter future together
Supporting the company's commitment to remove 144 million metric tons of greenhouse gas emissions in CA and become carbon neutral by 2045, SCE's Charge Ready Program helps business and property owners deploy the necessary infrastructure and equipment to install public EV charging stations.
This program also provides financial incentives and technical support to facilitate the maintenance of these stations, allowing them to easily meet the growing demand for clean energy charging options for their customers and communities. Utilizing Resource Innovations' configurable software platform to organize and manage its installation of make-ready programs, SCE will support the electrification of 550,000 vehicles over the next five years!
Interested in learning more?
If you have any questions or would like to discuss how we can help you implement some of the ideas outlined in the webinar, please email Kelly Helfrich and set up a time to talk.