JEA Launches Fleet Electrification Program for C&I Fleets Implemented by Resource Innovations
Written by

Resource Innovations Staff

July 25, 2023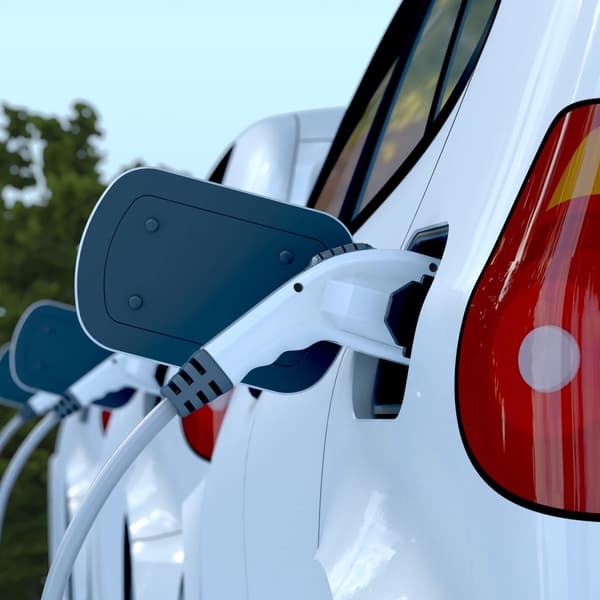 Jacksonville, FL – JEA and Resource Innovations have launched a first of its kind Fleet Electrification Program aimed at assisting fleet utility customers in their transition from conventional internal combustion engine (ICE) vehicles to electric vehicles (EVs).
"This collaboration brings together our strengths and resources, enabling us to provide cutting-edge solutions and comprehensive support to fleet owners as they transition to electric vehicles." said JEA Electrification Program Manager, Dave McKee.
The JEA Fleet Electrification Program is a turnkey program that has a service offering for all JEA C&I customers with fleet vehicles, regardless of fleet size or type, which will provide or assist customers with the development of a comprehensive Fleet Conversion Plan (FCP) and aid customers who move forward with the implementation of fleet electrification. As a testament to their commitment, JEA's own fleet is leading by example and will be the first to finalize their fleet conversion plan.
As EV demand grows, there is an increased need for intelligent electrification solutions and collaboration between businesses and their utilities. This initiative serves multiple purposes: JEA will assist businesses and fleets in developing comprehensive fleet conversion plans for adopting electric vehicles, while driving responsible kWh load growth and ensuring the utility's proactive involvement in the process. By engaging with JEA, fleets with on-road vehicles such as transit vans, school buses, pick-ups, passenger vehicles, and more gain access to invaluable expertise and resources, ensuring efficient infrastructure deployment. This collaborative approach facilitates timely implementation, enabling fleets to swiftly realize the benefits of EV adoption.
By leveraging the experience of both Resource Innovations and JEA, customers can expect a range of benefits, including a total cost of ownership (TCO) tool hosted on the utility's website with access to an expert to help customers utilize the tool, connection to a Fleet EV Expert for the creation of a Fleet Conversion Plan, and help with planning their conversion. Furthermore, a range of services such as fleet assessments, assistance with EV procurement and charging infrastructure, and financial incentives are available.
JEA has a history of offering EV rebate and incentive programs. Apart from their existing programs, JEA also provides the JEA Drive Electric Residential Program, which assists residential customers in making informed decisions about purchasing an electric vehicle. From a commercial perspective, JEA extends rebates to commercial customers who purchase or lease electric equipment for non-road purposes, school, or transit buses, as well as EV charging equipment.
"We are thrilled to collaborate with JEA on their Fleet Electrification Program," said Kelly Helfrich, VP of Transportation Electrification at Resource Innovations. "By combining our expertise and resources, we will empower utility customers to transition their fleets to electric – whether it be a small fleet of pizza delivery vehicles, or a large fleet with a mix of light and medium to heavy duty vehicles. This program ensures the utility is brought in early on in fleet electrification planning efforts which will lead to a more optimized transportation system."
For more information about the JEA Fleet Electrification Program, please visit jea.com/fleetelectrification or contact JEAfleet@jea.com.
For more information about Resource Innovations' Transportation Electrification offerings, visit: https://www.resource-innovations.com/utility-services/electrification.

About JEA
JEA is a not-for-profit, community-owned utility that provides safe, reliable, and affordable utility services to more than one million Northeast Florida residents across four counties. JEA is not owned by investors. It was created by the City of Jacksonville to serve those who live in Jacksonville and the surrounding communities. JEA's 2,000+ workforce is dedicated to ensuring the electric and water demands of its customers, both today and for generations to come, while protecting our precious natural resources and supporting our region's growth and economic development.

About Resource Innovations
Resource Innovations is a nimble yet powerful organization offering software-enabled clean energy services for utilities as well as commercial, industrial, and residential energy consumers. Building on their 20-year history, their experts design and implement leading-edge solutions to support the rapidly changing industry through the clean energy transition. Resource Innovations is a women-led portfolio company of BV Investment Partners, one of the oldest and most experienced sector-focused private equity firms in North America. The company leverages diversity across its team to accelerate energy innovation and make clean and sustainable energy more available, accessible, and affordable.

Media Contact
Kelly Helfrich
VP, Transportation Electrification
khelfrich@resource-innovations.com