Get onboard the Benefication Lab
Bring the future of energy to your market.
Experience the Benefication Lab, a revolutionary mobile, hands-on experiential pop-up exhibit designed to bridge the gap between consumers and the electrification revolution.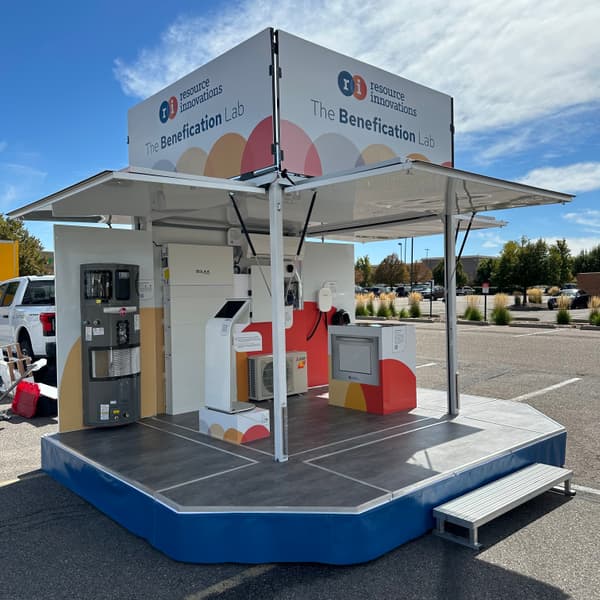 Bridge the electrification gap with an innovative, customer-centric approach.
The Benefication Lab, named after the amalgamation of Beneficial Electrification, seeks to simplify and guide homeowners and small businesses through the electrification journey.
The Benefication Lab offers a roving buffet of program delivery benefits.
A catalyst for cross-portfolio collaboration, the Lab unifies EE, demand response, & EV initiatives.
Why "Benefication"?
The concept of beneficial electrification can be a complex puzzle to convey to the average consumer. Pronouncing it during meetings proved to be a bit of a tongue twister, so we fused it together.
Meet the Lab
Our Benefication Lab features efficient products and equipment to electrify homes and small businesses, including the following:
Interested in what your Benefication Lab could look like?
Get a Lab
All Labs are custom-designed and built, and take four months from contract to complete. Our team will work with you to determine the right products/equipment, suppliers, and marketing for your Lab.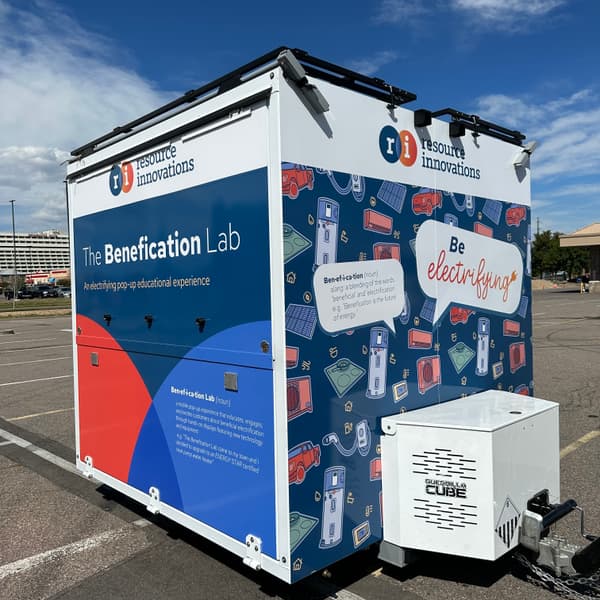 Ready to see the Lab in person?
The Lab will be popping up at industry events and utility partner offices. Tour stops include:
9/18

Sept. 18-20 E Source Forum (Denver, CO)

9/26

Sept. 26-28 Energy Star Ptr Mtg (Atlanta, GA)

10/25

Oct. 25-27 SEEA (Atlanta, GA)

11/6

Nov. 6-8 Fall PLMA Conference (Charlotte, NC)

2/5

Feb. 5-8 AESP National (San Antonio, TX)

3/12

Mar. 12-14 EPRI (Savannah, GA)
Our Insights
Resource Innovations Unveils the Benefication Lab: A Hands-On Experience in Energy Transformation
We're thrilled to announce the launch of the Benefication Lab—a revolutionary mobile experience that promises to reshape the way the industry engages customers about energy and electrification.